What is Advanced Gum Treatment?
Advanced gum treatment is a gum contouring procedure used to reshape the gums when excess gum tissue covers a portion of the teeth, making the gums look large and the teeth, small. Excess gum tissue is not a medical concern, but it can affect the appearance of the smile, sometimes known as a 'gummy smile', and undermine self-confidence.
Book an advanced gum treatment today via our online form.
Why Choose Us
At Stella Dental, our expert clinicians deliver the best treatments with outstanding care, and every one of our clients is treated like a VIP. From the moment you enter our lounge reception area, you can be assured of a warm welcome, comfort, a complementary beverage, and an end-to-end experience that will make your visit to the dentists a highlight of your week.
Laser Technology
Our smiles are one of the first things people notice about us, offering an enticing glimpse into who we are, which is one of the reasons dentistry and dental treatments, including cosmetic treatments, are so sought-after. Our expert clinicians use laser technology to carefully reshape your gum tissue to balance the ratio of gums to teeth and improve the appearance of your smile. Our clients tell us of the boost to their confidence this treatment has brought.
Benefits
Book your advanced gum treatment with our Stafford specialists.
Effectively treat gummy smile
Reshape the gums with state-of-the-art laser technology
Just 30 minutes to achieve results
Painless treatment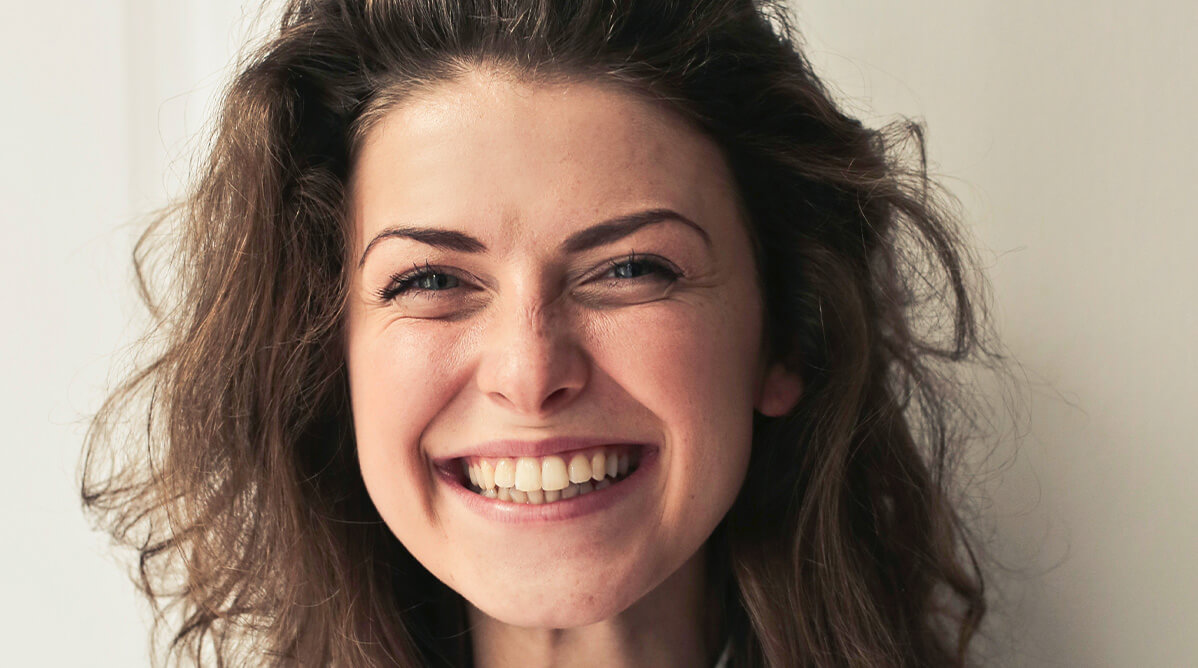 Getting started
Start your Advanced Gum Treatment Journey
Book your complimentary consultation today and take the first step towards restoring your smile.
Book Treatment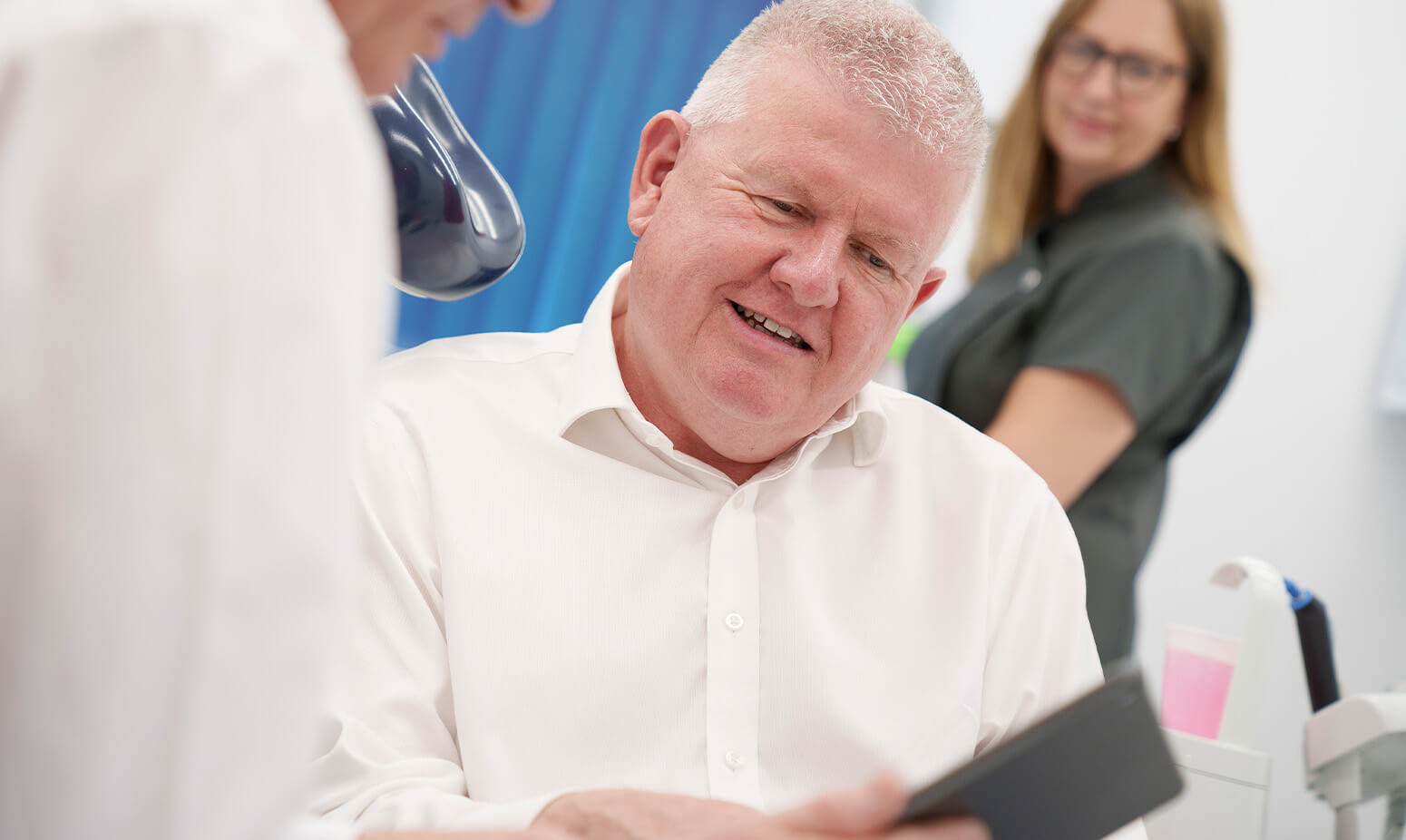 Advanced gum treatment consultation
Step by step
Step 1
Consultation
Your advanced gum treatment starts with a comprehensive consultation. During this initial step, our periodontist will assess your gum health, allowing them to develop a personalised treatment plan, specific to your needs.
Step 2
Treatment
Our expert dental team is a specialised dental laser to precisely and gently remove excess gum tissue. The laser cauterises as it cuts which minimises bleeding and reduces the risk of infection. The laser allows for precise sculpting of the gums, revealing more of the teeth and creating a more balanced smile.
Step 3
Aftercare
After your treatment, the periodontist will provide guidance on maintaining good oral hygiene practices. They will schedule follow-up appointments to ensure the gums are healing correctly.
YOUR ADVANCED GUM TREATMENT QUESTIONS ANSWERED
FAQ's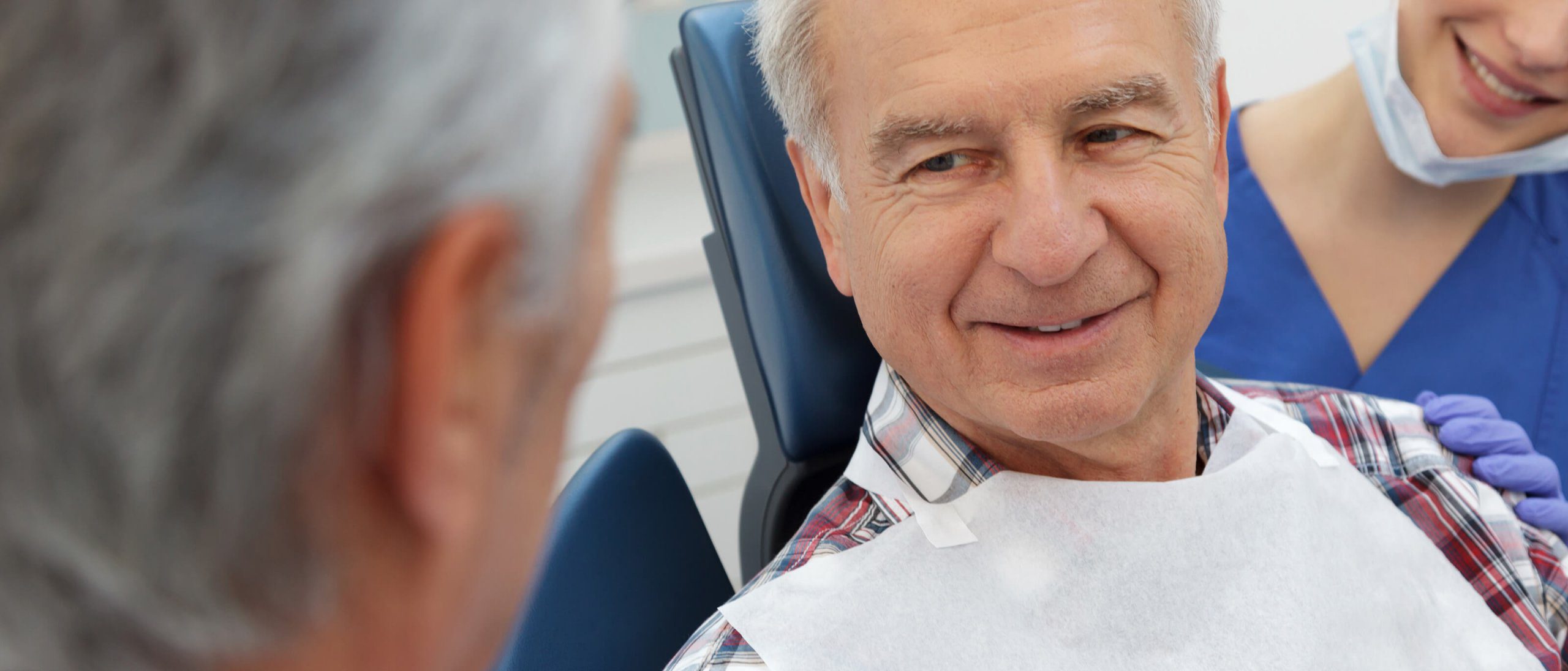 ---
Answer
Excess gum tissue covering the teeth can either be genetic or the result of a health condition. It is also a known side-effect of specific medications used to treat high blood pressure.
---
Answer
At Stella Dental in Stafford, we start advanced gum treatment by first applying a local anaesthetic to numb the gums, after which one of our expert clinicians will use a laser to painlessly reshape your gums. All-in-all, the procedure takes between 20 and 30 minutes.
---
Answer
The local anaesthetic will ensure that you feel no pain during the procedure. Your mouth might feel sore for a few days after treatment, but this can be managed with ordinary, over- the-counter pain relief.
---
Answer
Shifts the ration of gum to teeth
Creates a more aesthetically appealing smile
Boosts your confidence.
Treatment is painless because local anaesthetic is administered
---
Answer
Your gums might feel sensitive for a few days, so it's best to be gentle when brushing your teeth and flossing. You might also choose to gargle a warm, saltwater mouth wash.
YOUR ADVANCED GUM TREATMENT APPOINTMENT
Arrange your advanced gum treatment consultation with our team
Get in touch with our expert team today.