A Winning, Symmetrical Smile
Traditional orthodontic treatment consists of fixed-appliance braces, which are ideal for crowded or crossed teeth, gappy smiles, and jaws that do not bite together correctly. These fixed metal braces use brackets and wires to gently reposition the teeth in as little as six months.
Book a fixed brace appointment today via our online form.
Why Choose Us
At Stella Dental, we offer a range of traditional orthodontic treatments for adults, teenagers, and children in Stafford and beyond. Orthodontic treatment can transform a person's smile, improve their facial profile, and boost confidence. At Stella Dental, orthodontic treatments are delivered by our highly reputed specialist, Dr Francesca Dash. Book an appointment today via our online contact form.
Alternatively, if you're still unsure on which brace type would suit you, or if you'd simply like more information, check out our metal braces category for more info.
Benefits
Advancements in dental technology have produced a host of alignment correction treatments, including clear braces such as Invisalign, but despite the fantastic range of therapies on offer, traditional wire and bracket braces remain one of the most effective and affordable treatments. Because of their wire and bracket design, they can be used to gain highly accurate control over the position of your teeth. They are also proven to offer spectacular results, fast. Dr Francesca Dash will advise you on the best course of treatment to leave you smiling with confidence.
Book a fixed braces consultation in Stafford with our highly trained orthodontists.
Straighten your smile with dependable fixed braces
Address wonkiness, gaps and bite concerns
Effective, affordable and ideal for more complex cases
Treatment delivered by our expert dentist, Dr Francesca Dash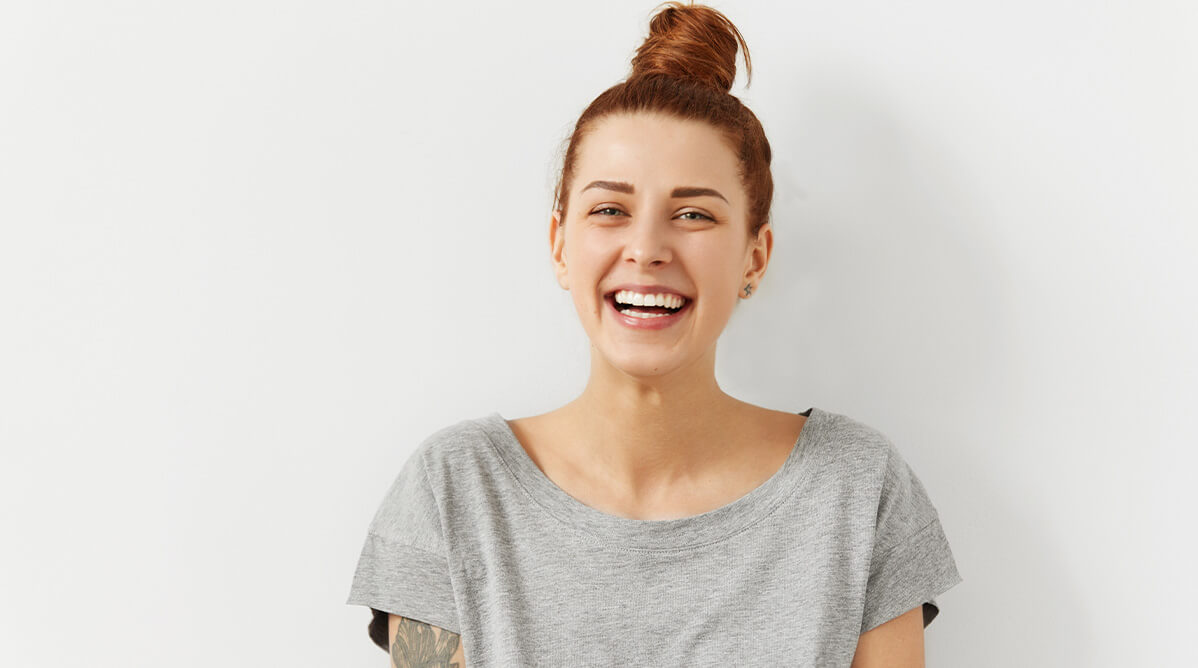 Getting started
Start your Fixed Braces Journey
Book your complimentary consultation today and take the first step towards aligning your smile.
Book Treatment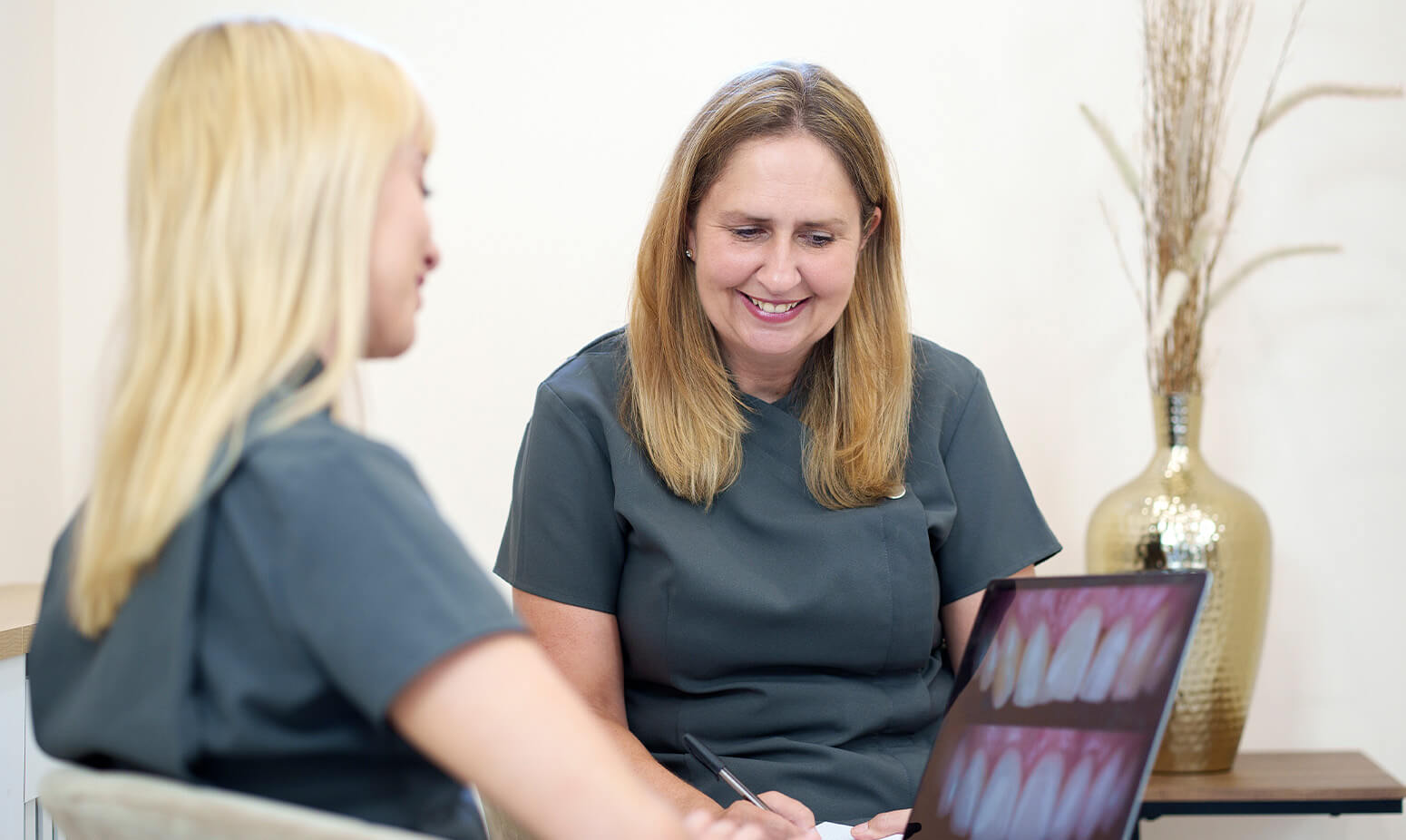 FIXED BRACES CONSULTATION
Step by step
Step 1
Assessment
First, we'll look over your smile, dental history and bite to check fixed braces are suitable.
Step 2
Treatment
Next, we'll expertly fit wires, elastics and brackets to your smile to gently align your teeth.
Step 3
Aftercare
Finally, we'll explain how to clean and care for your new braces for the best results.
YOUR FIXED BRACES QUESTIONS ANSWERED
FAQ's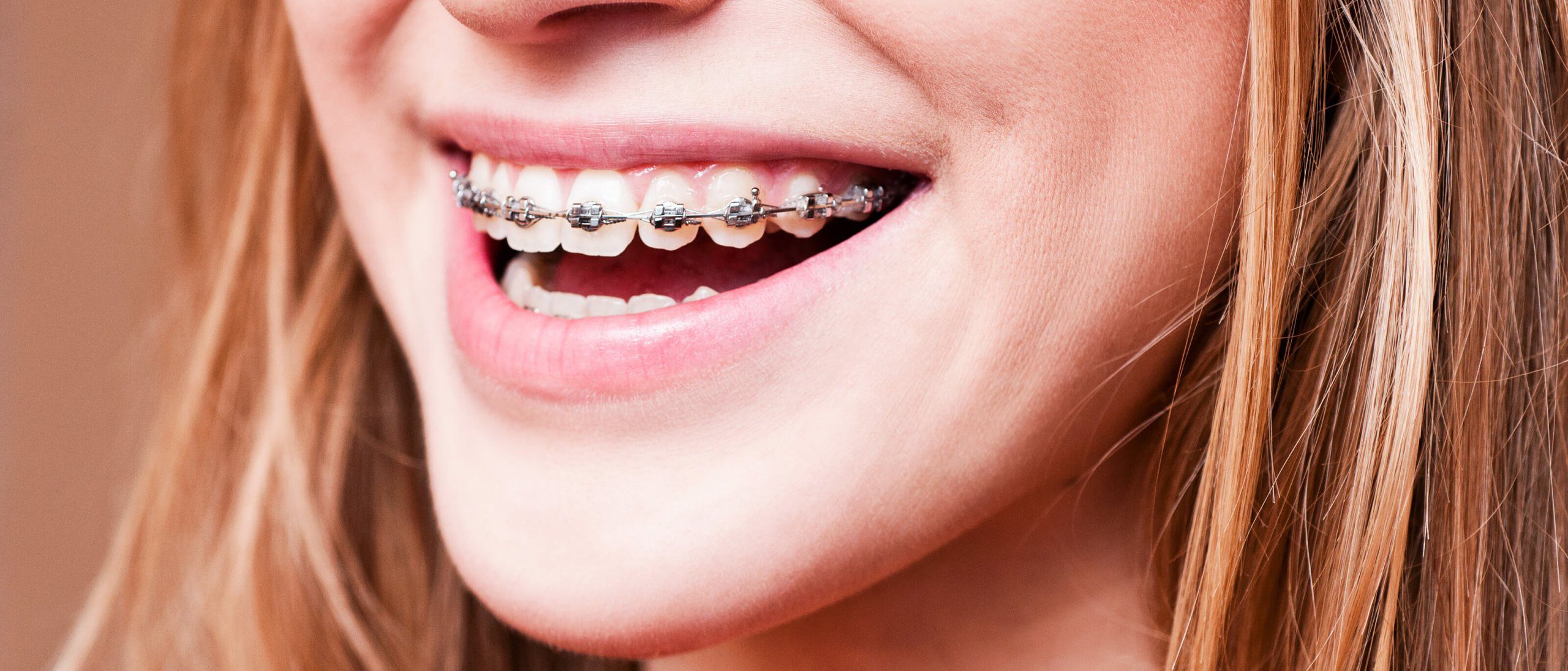 ---
Answer
Invisalign braces are fantastic, offering discretion and convenience in a way that has influenced the entire dental industry, but that doesn't mean there's no place for traditional fixed braces. Invisalign aligners are designed to be removed when eating and drinking, among other activities, meaning they are only in the mouth for 20-22 hours a day. Fixed braces stay in place 24/7, and as a result correct alignment issues in less time by exerting unbroken pressure on the teeth. Fixed braces are highly effective and the most affordable smile correction option we offer.
---
Answer
Dr Francesca Dash undertakes orthodontic treatments alongside a team of highly trained and friendly staff. She previously worked in the orthodontics department at Royal Stoke University Hospital and delivers an excellent standard of care with enviably high success rates.
---
Answer
This will depend on a variety of factors which our highly reputed orthodontist, Dr Francesca Dash, will discuss during your free consultation, but to give you a benchmark, treatment usually takes between 6 months and a year.
---
Answer
If you would like to find out more about orthodontic treatment, you can arrange a free 20-minute consultation with Francesca. Once you've discussed your needs, you will be invited to come in for a full-case assessment. The cost of this appointment is £150, which includes impressions and a full mouth x-ray. Fixed arch braces start from £1100.
YOUR FIXED BRACES APPOINTMENT
Arrange your fixed braces consultation with our team
Get in touch with our expert team today.